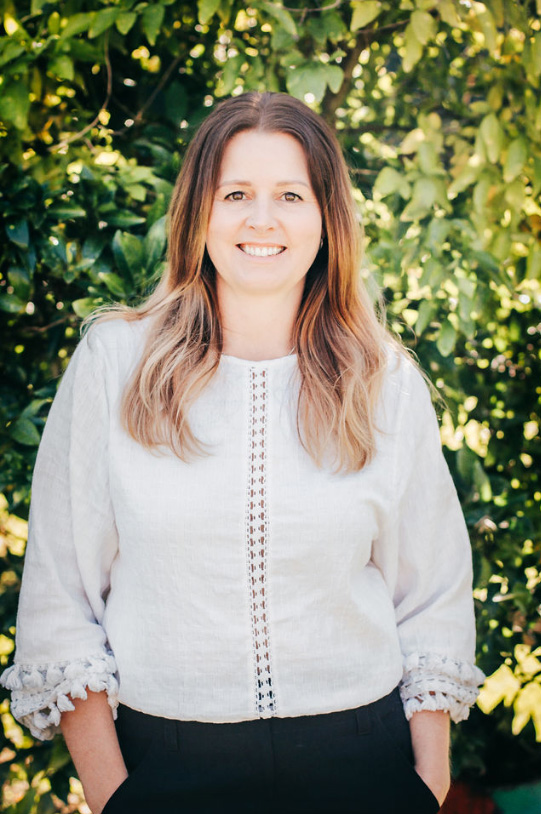 Ali's mission is to empower people to live well and free from the restrictions of pain. Her passion for learning over the last 7 years has directed her practice to become, as they say… Integrative.  This means that her body work, combined with movement and stretching, allows the body to find its own healing path.
Ali's skills are both research-based but also intuitive!  She can often find things going on in your body that you did not realise was there and sort it out before it becomes an issue.  What a gift!
Ali's learning has not only been via courses and books.  She has also worked closely with our Physiotherapists, Exercise Physiologists and Pilates Instructors… so she has a thorough understanding of how the body functions biomechanically and the domino effect that consistent, incorrect movement patterns can have on muscle, fascia and bony alignment.
Ali is currently studying a Diploma of Pilates at Polestar International.  She looks forward to adding this modality of movement training to her bag of tricks to help her clients achieve the best adjunctive support to their wellness journey.
Being the amazing human that she is, 5 years ago, she was asked to train in Lymphoedema to support the Physiotherapists at CCPL.  Thank goodness she said "YES" because she absolutely loves it.  Her special interest in the treatment and management of Lymphoedema helps so many of our clients maintain comfortable and happy lives.
Her passion for scar tissue and fascial release was born whist working with our oncology/ Lymphoedema clients.  These beautiful clients have undergone a myriad of surgeries like lumpectomies, mastectomies including lymphadenectomies, port implants and explants, and the list goes on.  Her fascination around the effect of scar tissue creating limitations to movement and pain has led her to upskill in this area and now she continues to support many other people with surgical scars.  Some other conditions she treats are around pregnancy, tummy tucks, breast implants and explants, panniculectomy and orthopaedics surgeries.
We are so blessed to have her on our team.
Qualifications:
Diploma of Remedial Massage
Cert IV in small business
Cert III and Cert IV in fitness
Level 1 &2 in the management of Lymphoedema (Casley-Smith Method)
Advanced Dry Needling
Certificate in Myofascial cupping
FNFT, Timothy – fascial Release
FNFT, Timothy King – Headache and TMJ
Mcloughlin scar tissue release
Areas of Specialisation:
Remedial Massage – Dry Needling Therapy, Fascial Release, Myofascial cupping
Lymphoedema Management – including the reduction of pain, anxiety, nausea, fluid retention and fatigue
Scar tissue release – post Caesarean Section, post-surgery, post mastectomy
Fascial release – decreasing pain and increasing range of movement / joint mobility
Stretching programming for injury prevention
Memberships
AMA – Association of Massage Therapists
Australian Lymphology Association
Book your appointment today
Booking an appointment is as easy as clicking the button below and choosing a time that's suitable for you.
BOOK AN APPOINTMENT